5 Step Guide to Complete Retirement Security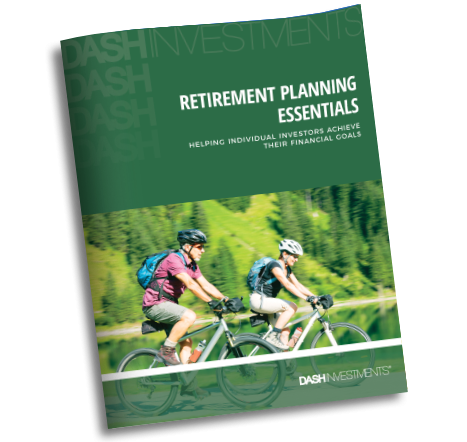 More Than Just an Investment Advisor
Dash Investments believes in taking a full-service approach to wealth management. Each of our clients works with a dedicated Financial Counselor who will take the time to understand your complete financial picture. Once we understand your situation, we will help you create a comprehensive financial plan that is customized to you and your goals. We provide institutional-caliber money management services that are based upon a solid, proven research approach.
At Dash Investments, we are fiduciaries. We are proud to commit to putting the interests of our clients before our own.
You may be seeking assistance with retirement planning or establishing a college fund for your children, or you may simply need counseling on how best to grow your assets while maintaining your current lifestyle. Our investment advisors understand that no two investors are the same, and they are here to help you create a plan that fits your needs.
Financial Planning
Retirement Planning
Portfolio Management