5 Step Guide to Complete Retirement Security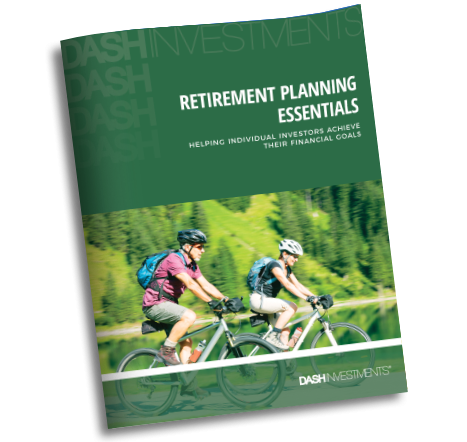 We provide institutional-caliber money management services that are based upon a solid, proven research approach. At Dash Investments, we are fiduciaries. We are proud to commit to putting the interests of our clients before our own.
We employ a cash management method that potentially extends the life of your portfolio and can possibly optimize tax efficiency. Investors who choose Dash receive a personalized, comprehensive financial service that goes beyond ordinary wealth management and which many investment firms are not properly equipped to provide.
Your Own Dedicated Advisor
Ensuring that you understand how your assets are being managed and remain in the know at all times is our highest priority. You will work with a dedicated Financial Counselor whose priority is keeping you current regarding your investments and the progression of your financial plan. Your Counselor will always be at your disposal to answer questions.
Access to Resources
To help you reach your goals, your Counselor has access to a wide range of valuable resources. These include comprehensive in-house research from our Investment Committee, data from our trading department, and a full administrative support team. Your Counselor also remains in frequent contact with the Investment Committee to ensure that all aspects of your situation are constantly relayed and incorporated into the management of your portfolio.
Frequent Client Communications
Our portfolio management clients have access to the following regular communications and publications to ensure they remain well informed and educated:
Quarterly investment updates
Quarterly client conference call
Annual client reviews
Regular meetings