5 Step Guide to Complete Retirement Security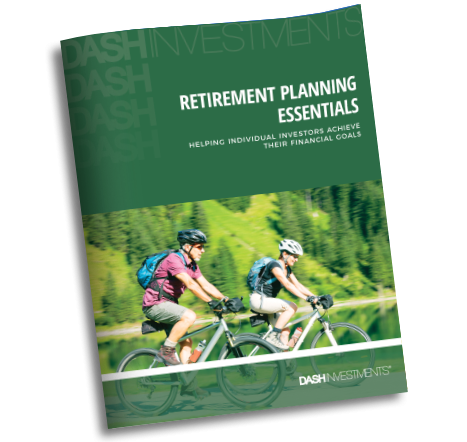 The Full-Service Investment Firm
We believe that you should be able to expect more from your investment advisor. We provide institutional-caliber money management services that are based upon a solid, proven research approach. Investors who choose Dash receive a personalized, comprehensive financial service that goes beyond ordinary wealth management and which many investment firms are not properly equipped to provide. We employ a cash management method that potentially extends the life of your portfolio and can possibly optimize tax efficiency.
A Record of Performance
A seasoned team of investment executives, with over 50 years of combined experience, personally oversees all portfolio management. Guided by our Executive Investment Committee, Dash Investments has earned a reputation of trust and excellence within the industry.
Expert Application of Tried-and-True Strategies
At Dash Investments you will gain access to tried and true strategies, masterfully applied by a team of investment advisors with decades of market insight. Our focused approach has enabled us to achieve excellent results for our clients while minimizing volatility.
Comprehensive Research and Analysis
Our expert, in-house research team applies a disciplined approach to seeking out attractive investments that offer real value. Stocks, bonds, and other securities are subject to rigorous, methodical examination before they are deemed fit for your portfolio.
Comfort and Security
All client accounts are held at well-known, third-party custodial institutions that specialize in asset custody and administration. You will be able to view or access your portfolio from anywhere, at any time.